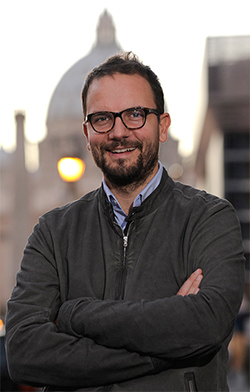 Born in 1977 Julius followed literature and law studies in Freiburg, Berlin and Rome.
He graduated from Berliner Journalistenschule (Berlin school of Journalism) and attended journalist traineeship in Munich (Süddeutsche Zeitung).
Based in Rome since 2008, Julius regularly travels through Italy to report on political, economical and social matters.
He is also covering the Vatican and sports. His articles are published in Germanys leading newspapers.
Julius is member of  Weltreporter.net, freischreiber.de, Torial.com, Associazione della Stampa Estera in Italia.
He regularly works with the photographer Max Intrisano.